What Is A Building Warrant Of Fitness (BWoF)?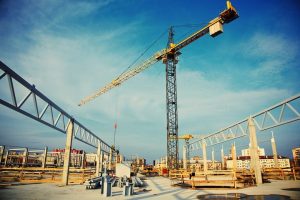 In order to ensure the safety and integrity of a building, The Building Act 2004 states owners of buildings containing "specified systems" relating to health and safety, must have a Compliance Schedule and produce annual Building Warrant of Fitness documents verifying these specified systems have been looked after and kept in good working order.
A Building Warrant of Fitness or BWoF is documentation confirming all specified systems listed within the building's Compliance Schedule have been regularly inspected, maintained and reported on over the past 12 months.  A copy of the current BWoF and supporting documentation must be supplied to the local council and displayed in a public place within the building.
Every year before the expiry date Building Warrant of Fitness certificates must be renewed.  Failure to do so is a breach of the Building Act 2004.  Renewal of a Building Warrant of Fitness requires building owners to employ Independent Qualified Persons (IQPs) to regularly maintain and inspect the specified systems listed within the Compliance Schedule.
What Are Specified Systems?
Specified systems refer to elements of a building's infrastructure that are crucial to the health and safety of its occupants.  The nature of these specified systems means they require ongoing maintenance to guarantee reliable performance and operation.
Some examples of specified systems are:
Automatic fire sprinkler systems
Emergency fire or danger warning systems
Emergency lighting systems
Lifts or escalators
Air conditioning systems
Smoke control systems
For a full list of specified systems see the Ministry of Business Innovation and Employment Building Performance website.
What Is A Compliance Schedule?
Issued by local council, a Compliance Schedule provides a record of a building's specified systems, the inspection, testing and maintenance procedures required, who should complete the work and how often.  In more recent versions details about the building, its use and the owner are also included.
This information is collected when applying for a building consent, where you will need to supply specific location, proposed testing and maintenance details.  Once confirmed, your Compliance Schedule will be supplied when the building's Code of Compliance Certificate is issued.
A Compliance Schedule Statement must be displayed publicly within the building for the first twelve months until a Building WOF is issued in subsequent years.
What Is An IQP?
Due to the complex nature of specified systems it is necessary that they are maintained and inspected by qualified specialists.  An IQP is a person or company, with no financial interest in the building, approved by the local council to carry out the necessary inspections/maintenance for a specified system.
As part of the requirements of a BWoF, you will need to obtain a 12A certificate from your IQP.  A 12A form certifies the inspection, maintenance and reporting requirements of the Compliance Schedule have been met over the last 12 months for each particular specified system.
Your local council will have an IQP register of approved people/companies, the register will identify the specified systems that the IQP is allowed to inspect or maintain.
Did you know it is necessary to keep a detailed record of all BWoF maintenance, inspections and any repairs undertaken for a minimum of two years?  Need help managing your building compliance requirements, fulfilling legal obligations and notifying local council your specified systems have been maintained and function correctly?  Contact the experts in Building Compliance Management at BC Group today.