Building Compliance Terms And Acronyms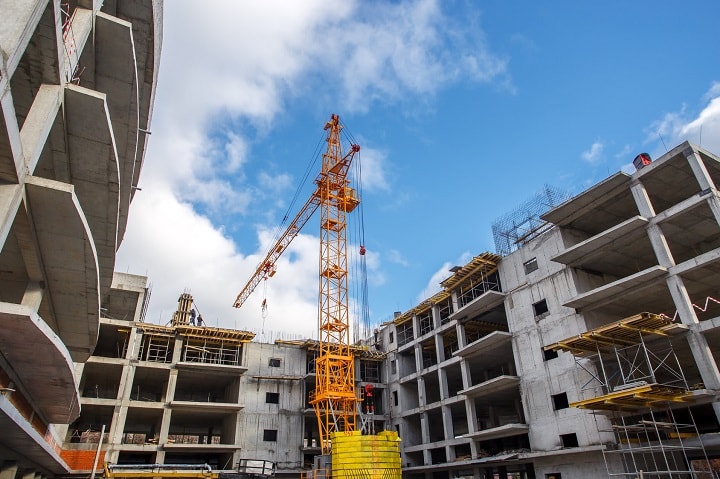 The regulations and rules all buildings must comply with come under the umbrella of the official Building Act 2004 and its associated documents. These legal requirements are primarily focused on ensuring the safety and integrity of a building for the primary purpose of protecting the lives of those who enter it.
For buildings containing Specified Systems in order to meet the requirements of the Building Act 2004, Compliance Schedules, Building Warrant of Fitness certificates and various other forms of documentation are regularly required to be completed and filed with local Building Consent Authorities.
Like all industries, building compliance management has a unique set of industry specific terms and abbreviations that can take a bit of getting used to. Here is a handy guide to commonly used building compliance terms you may encounter on a day to day basis.
Building Consent
Building consents are the formal approval granted by a Building Consent Authority to carry out building work in New Zealand.
Building Consent Authority – BCA
A territorial organisation that has the authority to issue building consents, perform inspections during construction and certify the satisfactory completion of building work. Usually all local councils in New Zealand are accredited as Building Consent Authorities. In relation to building compliance in particular BCA's are responsible for issuing of all Notices to Fix and Compliance Schedules.
Code Of Compliance Certificate – CCC
A certificate confirming building work has been carried out in accordance with the specifications set out in the Building Consent and of course The Building Code. CCC's are only issued by BCA's upon a final inspection of the building.
Compliance Schedule
The Compliance Schedule is usually issued by a BCA in conjunction with a Code of Compliance certificate (in the case of a new building). It is a document specifically for buildings containing Specified Systems and will state the individual Specified Systems, their required performance standards and the maintenance, inspection and reporting procedures necessary to keep them in good working order.
Compliance Schedule Statement – CSS
A temporary certificate issued by BCA's in the first twelve months of a buildings life. The CSS provides public notification of the Specified Systems contained within the building and where the Compliance Schedule is kept. It must be publicly displayed for 12 months from the issue of the Compliance Schedule after which it is replaced by the first Building Warrant of Fitness. The CSS does not contain any statements referring to the performance of the specified systems listed.
Form 11
This form is used to make a formal application to the BCA to amend the Compliance Schedule.
Form 12A
A 12A certificate states that the inspection, maintenance and reporting procedures contained within the buildings Compliance Schedule have been satisfactorily completed over the previous twelve months. A Form 12A is issued for each individual Specified System by an Independent Qualified Person.
Form 12 The Building Warrant Of Fitness – BWoF
A Building WOF is a certificate required by law to be publicly displayed within a building to prove the building's life safety systems or Specified Systems have been properly maintained and inspected over the past twelve months in accordance with the Compliance Schedule.
Independent Qualified Person – IQP
An Independent Qualified person or IQP is a person or company, with no financial interest in the building who has been approved by local council (BCA) to carry out the necessary inspections and/or maintenance for any of the Specified Systems located within the building.
Maintenance And Inspection Reports
Written reports produced annually showing details of any maintenance, repairs or inspections that have been carried out on the building. These reports are to be kept with the Compliance Schedule for at least two years.
Notice To Fix
A Notice To Fix is usually issued by a BCA, it will contain details of non-compliance issues relating to the Building Warrant of fitness or the inspection, maintenance or reporting procedures stated in the Compliance Schedule that may not have been properly complied with.
Performance Standards
Levels of performance Specified Systems are expected to meet and continue to meet, from the time of installation.
Specified Systems
Specified Systems refer to elements of a building's infrastructure that are crucial to the health and safety of its occupants and visitors. Defined by their potential to adversely affect health and safety if they fail to perform, ongoing maintenance, testing and inspections are required to guarantee their reliable performance and operation. Examples can include; sprinkler systems and fire alarms.
The Building Act 2004
The Building Act 2004 is the legislation governing the building sector within New Zealand. It contains the requirements for construction, alteration, demolition, use and maintenance of new and existing buildings. The Building Act 2004 replaces the Building Act 1991 and includes in its associated Building Regulations like the New Zealand Building Code.
The New Zealand Building Code
All building work in New Zealand must comply with the requirements of the Building Code. The Building Code provides minimum performance requirements for a building and its components. The Building Code is used in conjunction with other health, safety, consumer protection and land use legislation.
Third-Party Verification
Sometimes requested by councils to provide confirmation on the maintenance, installation and proper functionality of Specified Systems in accordance with the Building Code.
Please note, the above explanations of terms are in summarised form, for full definitions please see the Building Act 2004 and its associated Building Regulations.
Useful Links